AT Fresh Solutions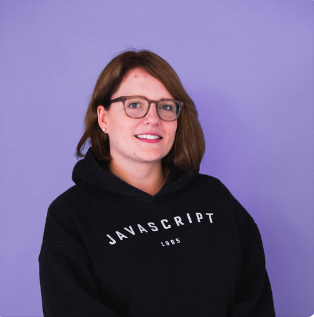 Hi, I'm Alex. I'm an accessibility consultant with a background in frontend development and accessibility engineering. For more information about how I might be able to help your team, check out my services page.
My Philosophy
When I started my career as a frontend developer, it seemed like a given to me that things would be built to include everyone, if not for moral reasons, than surely at least in order to capture market share and reach more users. Unfortunately, this wasn't the case. As a developer and consultant I found myself in a lot of conversations where I was the one advocating for accessibility amongst teammates, bosses, and clients.
I pivoted into accessibility engineering because I lost interest in building new products when the bulk of what lives on the internet excludes so many people.
I believe passionately in equal access to information and services online. I believe that we in the tech industry have an obligation to create feature and information parity. When I work with clients, I will always assess the situation honestly and with a combination of advocacy for all users and an understanding of how software actually gets made. I work iteratively and strategically with a focus on work with the highest impact. I take a cross functional collaborative approach that leads to software and websites actually achieving improved accessibility in production.
My career north star is to help the web become an inclusive space where everyone's civil rights are prioritized. My goal with clients is to invest in each company's accessibility culture and to teach teams along the way, enabling them to sustain and push forward accessibility practices.
Biography
Alex Tait is an accessibility engineer, consultant and educator whose passion lies in the intersection of accessibility and modern JavaScript within interface architecture and design systems. As a developer, she believes that inclusion driven development practices with accessibility at the forefront lead to better products for everyone. As a consultant and strategist, she believes that less is more, and that new feature scope creep cannot be prioritized over core feature parity for disabled users. As an educator, she believes in removing barriers to information so that tech can become a more diverse, equitable and inclusive industry.
Are you interested in learning more about digital accessibility? Checkout my resources page.